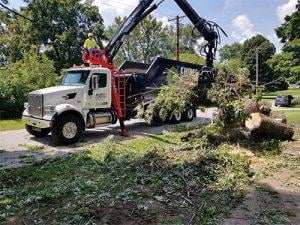 Tree Removal
To be honest, nobody likes Tree Removal. However, there are times that it simply has to happen. Sometimes trees become unstable, diseased, or attacked by the elements, and the tree experts at Choice Tree Service have the experience and training to handle any tree removal.

When tree removal becomes necessary and inevitable our team will execute the work professionally and safely. Our goal is, and has always been, to provide services that keep trees healthy, but there are instances when removal is the best alternative for the landscape and homeowner.

Some examples of tree removal scenarios would be to eliminate dead and dying trees as well as those that have become hazardous. Removals can also be useful in eliminating competition for light and space so that the remaining plants are better able to grow and thrive. In some cases, trees may also be removed to allow for new construction, home additions and to provide clearances for those structures.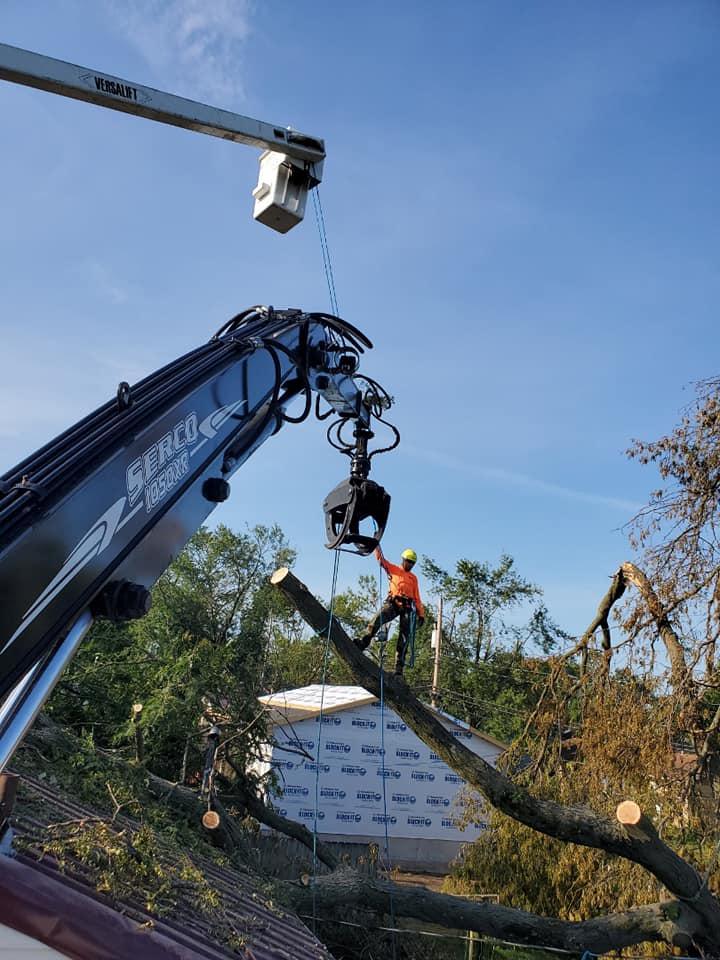 Kansas City's Tree Removal Experts
Tree removal is the most hazardous aspect of arbor-culture. Often, tree workers must remove trees growing in confined spaces near houses, utility lines and other sensitive areas. Tree removal requires considerable expertise to successfully perform this task. Choice Tree Service has the experience and training to remove any tree regardless of size and location. We are proud to service most all of the Kansas City area and we have served thousands of customers in each of the communities below.
Our Service Area
We are proud to service most all of the Kansas City area and we have served thousands of customers in each of the communities below.
Leawood
Kansas City MO
Overland Park
Olathe
Shawnee
Lenexa
Lee's Summit
Prairie Village
Merriam
If you don't see your community listed above, still give us a call and we can more than likely accommodate you and get a team to respond quickly to your emergency tree care or tree removal needs. You can also use our Convenient Service Request or Quote Form by Click Here.

Choice Tree Service has among THE BEST in Customer Reviews and Testimonials in the region and we invite you to check those out as well. When emergencies occur, count on the tree service company that thousands of property owners in the Kansas City area have come to depend on.
Check Out Our Reviews - View All
We hope that you will check out our top-rated customer reviews as well as our Google Reviews
Recommend to anyone! Cleanup after storm - Called and Mike was here in under an hour. Quick, professional assessment of the situation, and he had his worker here with the job completely done before another 2 hours had passed. Amazing - highly recommended!
Lauren Adams
Mike and his crew did a great job of trimming the trees and brush on our property and hauling everything off. We got compliments from the neighbours about how nice our place looked after he had finished. Thanks for a job well done!
Keith Buchanan
They had my trees trimmed same day. They went above and beyond to clean up and left my yard like they were never even there. Would highly recommend.
Tim McCormick
The guys were organized, fast, courteous & cleaned up the area like they had never been there!!!!! I will definitely use them again.
Debbie D.
These guys showed up super fast. They quoted me a very fair price right off the bat, completed the work much faster than I expected, and cleaned up so nicely you could barely tell they were there. I'm very pleased with the work and they'll be my first phone call for any tree work in the future.
Kelley Wright
They did a great job on our project. Fast and efficient and very detailed on the work. They level of clean up was amazing. No issues. Use these folks, they are very good at what they do. Thanks for a great job!
Bob Rankin
Wow what an awesome service! Family member dropped some tree limbs and left the limbs in a pile. Frustrating, so I called Choice and man am I glad I did! They were out in 20 minutes and the gent who did the pick up was awesome! My mom is elderly and he went the extra and even raked the remains. I would diffenitly reccomend and use this company again! Thank you all again!
Nori Gaydusek
I called for tree service and Mike arrived 45 minutes later to bid and assess. His guys were on the property within an HOUR and finished the job that same day. They were very professional and did a great job! Would definitely recommend!
Angie Salmon
Choice Tree Service has a very efficient process, professional staff and competitive prices! 10 out of 10 recommend!
Cassie Bittner